Black Gold
An intense black with a subtle metal sheen
Stone
Our Stone hue, like a lustrous mineral, reflects varying tones across the surface grain. The leather takes on a dark gray tint which appears almost black, but shifts to a hint of purple as the sun reflects off the surface.
Dove Grey
Light grey with a hint of purple and slight pearl sheen
African Violet
A muted purple with a grey metallic feel. Mixed to show the variations of the natural vegetable tanned leather underneath
Venetian Red
A rich deep red. The sibling of Oxblood, but sealed with a matte finish and subtle linear patterns layered to add depth.
Fire Coral
A vibrant red with an orange undertone & subtle pearl sheen
Dark Waters
Dark Waters is a murky & mysterious blue with a spiritually organic depth.
Teal
Strong, but not intense this teal is perfect for the minimalist that needs a conservative pop
Moroccan Blue
A regal blue with a metallic sensual side. Mixed with an additive that presents as a subtle depth and movement in the grain.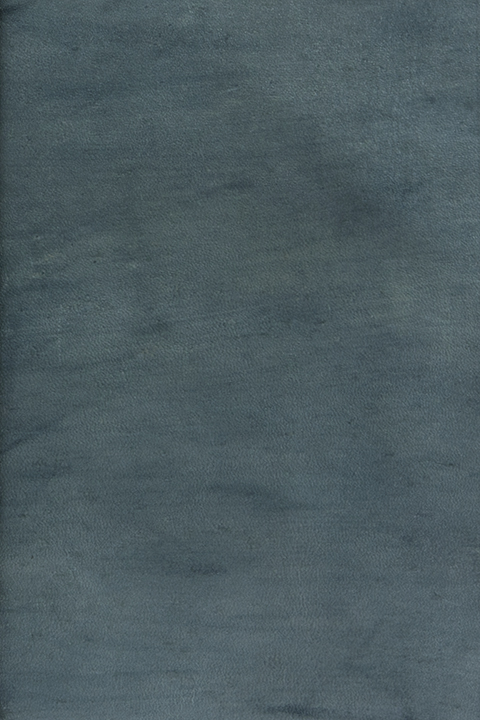 Turquoise
Like the colors of the caribbean sea this turquoise has subtle reflective properties. Mixed to expose varying quantities of the natural vegitble tanned leather under the color surface
Amber Yellow
A bold yellow with a classic warm amber accent
Bright Earth
Bright Earth is a rich & bright brown with orange / reddish influences.
Nude Pearl
Raw vegetable tanned leather with a hint of pearl coating & sealed with a sheen
Nude
Raw vegetable tanned leather with a clear sheen